The long awaited return of HATW is now here with an exceptionally diverse episode featuring jazz, soul, and Latin sounds coupled with explosive tech house and Balearic beats. Track of the week is All My Life by DBN and Jason Caesar.
Make sure you play this on a good system with solid bass or a nice pair of headphones. No laptop speakers. And no, the default earbuds that came with your iPod aren't good. For 320kbps audio quality, subscribe in iTunes; Soundcloud only streams 128kbps.
Click here to subscribe to the podcast in iTunes.
Tracklist
Egal 3 – Camuflaj (Livio & Roby Remix)
Guti – All the Girls
Marco Carola – Play it Loud
Tim Green – Old Sunshine
Javi Murdok – Parade (QMUSSE Remix)
Joey Negro & Gramophonedzie ft. Shea Soul – No Sugar (Club Mix)
DBN ft. Jason Caesar – All My Life (Belocca Luv2Step Dub)

track of the week

Tom Flynn – La Serena
Noise Tribe – Gipsy Groove
Tracey Thorn – Why Does The Wind (Michel Cleis Remix)
Kevin Saunderson, Supernova – Beat Me Back
Sanya Shelest – Get Back 2 Tech
Stereo Express – Gypsy Ride
Joan Reyes & Bass Kleph – Salida
2raumwohnung – Wir Werden Sehen (Paul Kalkbrenner Remix)
The seventh edition of HATW commences with Romanian techno stars Livio & Roby's remix of Camuflaj by Egal 3, released on Monique Musique. With uniquely syncopated percussion and samples, this track has serious dance floor potential.
Argentinean producer Guti was a jazz pianist and rock musician who later turned to the worlds of Techno and House. All the Girls, part of his release Patio De Juegos on Desolat, features a solid Tech House rhythm, gradual piano loops, and Latin female vocals to top it off. Guti also received plenty of attention this summer with Esa Nena Quiere.
Next in line is an absolute Tech House bomb by Italian Techno veteran Marco Carola. Play it Loud, which is also the title of Marco's 16-track release on Minus, will surely get you in the groove with its memorable two-tone bassline.
Further supporting my theory that Samba rhythms always lead to amazing tracks is Old Sunshine by London-based producer Tim Green, who repeatedly releases on some of the world's top labels. The synths and female vocals make for a very funky sound. The QMUSSE remix of Parade by Spain's Javi Murdok is funky in a similar way, but goes deeper.
Taking a detour to jazz and old school swing is No Sugar, the successfull collaboration between UK-based Dave Lee (aka Joey Negro) and Belgrade's Marko Milicevic (aka Gramophonedzie) with vocals from Shea Soul. No Sugar has powerful buildups, big band brass samples, and catchy vocals.
This edition's track of the week is Belocca's version of All My Life by German producer DBN and up-and-coming US singer Jason Caesar. The soulful verses are met by a chugging House rhythm, which make a great piece together. This was sent to me personally by a member of Jason's music production team. Make sure to check out his website for some free downloads.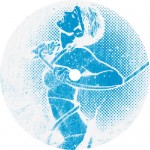 Here to bring on the ethnic flavor is La Serena by Tom Flynn, released on Extra Dry. Featuring mediterranean flute samples (this is probably the Ney of the Arab World, a rim-blown wooden flute) and male vocals, La Serena couldn't possibly bore you.
After that we have a truly outstanding track: Gipsy Groove by Portuguese producer Noise Tribe fuses Latin and Balearic elements into a moving beat. The Flamenco-inspired classical guitar breakdown captivates with its beauty and then goes into a dramatic buildup. It's no secret that they say gipsies have great music.
Noise Tribe is back on B.A.B.A. Records with a huge dancefloor tune "Gipsy Groove". The "Gipsy Groove" is an excellent trippin groover which is turning off latin roofs all over planet dance.
The Balearic beats continue with the Michel Cleis remix of Tracey Thorn's Why Does The Wind. The Swiss producer never disappoints, and this track is no exception. He is also the author of La Mezcla, which has brought him a great deal of publicity.
What follows is a great rework of a classic Detroit Techno anthem from the late 80s. Namely Beat Me Back by Italian producers Giacomo Godi and Emiliano Nencioni (aka Supernova). After topping the Beatport charts it caused some controversy as Kevin Saunderson, counted as one of the three fathers of Detroit Techno, discovered that the duo heavily sampled his classic The Sound without acknowledging him… Nonetheless it's a great track worth your attention.
Another solid Tech House track with a bombastic beat is Get Back 2 Tech by Russian producer Sanya Shelest, released on ITech. With a jumpy rhythm and juicy voice samples, it is a guaranteed dance floor packer. This brings us to another gipsy-infused track, Gypsy Ride by Belgian http://www.facebook.com/Stereo.Express.Official which goes to great heights with its Balkan-themed accordion tune:
The motto of Stereo Express is 'Music is Fun!'. And this can be heard in their productions. 'Gypsy Ride' is a great release to showcase what they are all about: groovy, instrumental and original sounds with a Balkan touch provided by the accordion or violin.
Bass Kleph makes another appearance to HATW with his cooperation with Spain's Joan Reyes in making Salida, released on Vacation Records. Very tribal and energetic.
Concluding the seventh edition of HATW is German techno legend Paul Kalkbrenner's remix of Wir Werden Sehen by 2raumwohnung. Inga Humpe and Tommi Eckart (aka 2raumwohnung) are arguably the most successful German pop duo to date, and Kalkbrenner's version had a great success in Europe. It was also featured in the documentary on Kalkbrenner. And speaking of films Paul Kalkbrenner, you should definitely watch Berlin Calling if you like electronic music, since it is one of the best DJ movies. And yes, I've already seen It's All Gone Pete Tong. Anyway, this track isn't of the newest releases, but is one of my favorites and I just had to share it with you.
Enjoy the tracks and see you next time.
-Bobsan